As you know, developing and preserving strong relationships with your customers is key to success, especially as you move your inventory online.
Putting in the effort to connect with your clients can have a powerful impact on your positive reviews, repeat sales and growth from referrals and a positive online reputation.
So let's focus ….
Strategies on How to Deliver Exceptional Customer Service
1. Put Yourself in Their Shoes
Since many of you attend fairs and markets, you have developed key relationships,  face-to-face with your top buyers. Treating your online customers as friends and colleagues will help you bridge the digital gap.
2. Focus on Details
Including a business card with a handwritten note thanking your customers by name and including free shipping when possible, makes your customer feel special.
3. Communicate Clearly
Responding to conversations quickly is a great way to show potential shoppers that you're engaged and attentive to their needs.
4. Hug Your Haters
A fantastic book by Jay Baer, Hug Your Haters, How to Embrace Complaints and Keep Your Customers. He says, "Haters aren't your problem… ignoring them is."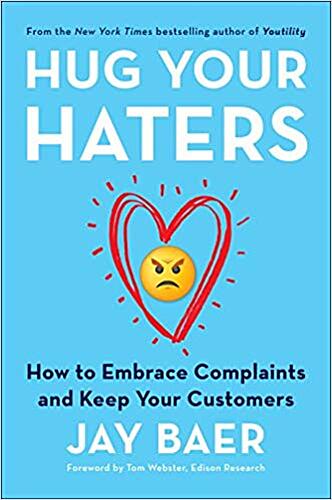 Watch his entertaining and informative Youtube chat here.
5. Craft a Social Media Presence
When starting your social media channels, do not overextend yourself. Pick one or two social media channels that you can monitor carefully. Avoid leaving potential customers feeling stranded.
For more Social media customer service advice, we think this article, How to Use Social Media for Customer Service is great!
Use these 5 tips on how to deliver exceptional customer service, and watch your online business thrive! And to learn more about our first tool to help dealers sell online, the eCommerce Manager, sign up here!